Suze Orman: How Money Savvy Are You?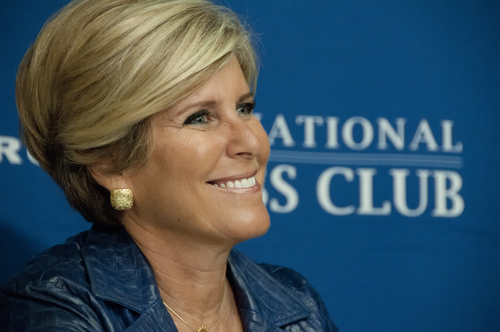 Greetings on this beautiful spring day!
There is something about an investment quiz that grabs my attention. I guess I want to make sure I can pass it without having to look anything up. And, as much as I get annoyed by Suze Orman's presentation, I believe she has a message for women worth hearing. The following quiz, (from the April issue of Oprah.com), is worth ten minutes of your time, because you (or your children, if you forward this on) will learn some key facts about typical scenarios that some of you may be currently facing. And if you aren't right now, just wait a month or two and you will be.
Suze Orman: How Money Savvy Are You?
How you (or your children) handle these scenarios can have a big impact on your bank account, tax bill and future savings.
And reading the questions, and Suze's answers on page 2, will help you not to screw it up too much. The questions that I hope you will pay close attention to are #4, 8 and 10. Which question(s), if any, was surprising to you?
Margie